Don't waste time, add yourself to our WBFNYC'24 Waiting List and receive information about this Forum before anybody else!
Information will include priority access to speakers and topics of the World Business Forum New York 2024.
You will also receive Early Bird offers to purchase your pass for our 2024 Forum!
A few days before the official launch of WBFNYC'24, you will receive all the details and the special discounts so you can immediately secure your attendance at the best possible price.
In our over 20+ years in New York City, we have hosted:
WHAT IS THE WORLD BUSINESS FORUM?
Organized and curated annually by WOBI across America, Europe and Oceania, the World Business Forum is a two-day event that brings together thousands of tireless minds united by a passion for business.
Learn and be inspired by some of the most renowned figures in business and beyond from a blend of contributions from CEOs, entrepreneurs, innovators, thinkers, artists, and athletes.
The event focuses on the issues most relevant to today's business leaders, stimulating new thinking and inspiring action. It represents a unique networking environment to connect with like-minded professionals.
Over the past 20 years we have hosted speakers of the caliber of Bill Clinton, Henry Kissinger, Alan Greenspan, Rudy Giuliani, Madeleine Albright, Arianna Huffington, Carly Fiorina, Andre Agassi, Oliver Stone, Michael Porter, Daniel Goleman, Seth Godin, Gary Hamel, Jim Collins, Simon Sinek, Samantha Cristoforetti, among others.
​
WHO ATTENDS THE WORLD BUSINESS FORUM?
The World Business Forum offers a unique two-day learning experience. The content program is designed to give business leaders an edge in today's rapidly changing competitive landscape to sustain growth and achieve continued success.
Senior Leaders
From all sectors and company sizes​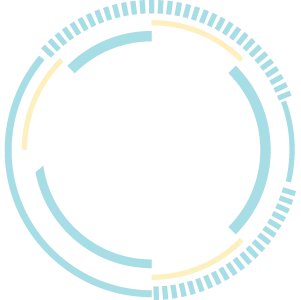 Management Teams
Looking for ideas to meet their company's challenges​
Top Executives
Who believe in the value of knowledge and continued learning
WHAT YOU WILL LEARN
The event provides an opportunity to learn from world-renowned opinion leaders and top experts in each field.
Perspectives
The program has been detailed to provide a blend of perspectives on the most important issues facing today's leaders.​
Strategic Thinking
Offers high-level strategic thinking on management's most critical issues, such as leadership, talent, performance, and transformation.
Ideas
Participants leave the event with new ideas to help their organizations grow and the inspiration to put them into practice.​
RECEIVE A PREVIEW OF WORLD BUSINESS FORUM 2024 NEWS AND AN UNPRECEDENTED DISCOUNT!​
REQUIREMENTS
Please upload a video, in .mov or .mp4 format, lasting 5-7 minutes and with a maximum weight of 1GB.
The video should cover the key aspects of the initiative, including its objectives, start date, description, stakeholder engagement, and impact.
Eligibility criteria
The sustainability projects should be separate from the core business activity of the organization.

The project or initiative must already be implemented, and active at the time of application.

The project must have the potential to continue generating long-term impact.

The initiatives must have a positive impact on environmental preservation and the fight against climate change. Specifically, projects in the following categories will be considered: Water and Sanitation; Climate change, Oceans; Forests, desertification, and biological diversity