The most important management event in the world is coming to
Más Speakers por confirmar
¿QUÉ ES EL WORLD BUSINESS FORUM?
Organizado por WOBI en distintas ciudades de América, Europa y Asia, el World Business Forum reúne a miles de líderes para aprender de los expertos más influyentes en gestión empresarial.
Los principales expertos del mundo del management
Temas que le invitarán a reflexionar y cuestionar su estrategia empresarial y de liderazgo
Un ambiente de networking único para ampliar su red de contactos
Ponga a prueba su estilo de liderazgo, descubra nuevas formas de abordar los desafíos y haga de la innovación el motor de su estrategia empresarial.
Quién asiste
World Business Forum le ofrece una experiencia de aprendizaje única. Durante dos días, miles de líderes y ejecutivos de todas las industrias se reúnen en torno a una agenda cuidadosamente seleccionada con los temas a la vanguardia del management.
LÍDERES
De empresas de todas las industrias y tamaños.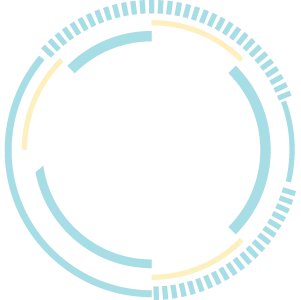 EQUIPOS DE MANAGEMENT
En busca de ideas para abordar los retos a los que se enfrentan las organizaciones.
EJECUTIVOS
Comprometidos con la formación continua y las ideas innovadoras.
LO QUE APRENDERÁ
Aprenda e inspírese de la mano de los principales expertos en management del mundo.
PERPESTIVE
La agenda del World Business Forum ha sido cuidadosamente diseñada para ofrecer una visión 360º de los retos a los que se enfrentan los líderes de hoy.
PENSAMIENTO ESTRATÉGICO
Liderazgo, talento, rendimiento, transformación empresarial. Los temas prioritarios en el mundo del management, abordados por expertos en la materia.
IDEAS
Los asistentes se van con nuevas ideas para ayudar a sus organizaciones a crecer, y la inspiración para poner esas ideas en práctica.
Propósito
navigating uncharted waters
Determination of purpose is the beginning of success. It shows us the path we should follow and sets a goal to achieve in the future. It is the force that inspires innovation and creativity in people and organizations. A shared purpose makes us capable of achieving any goal.
Register your interest today to join the inaugural edition of the World Business Forum Singapore!
Aprenda de los principales expertos del mundo del management. Actualice sus conocimientos sobre las últimas tendencias y temas clave para los líderes de hoy.
Sumérjase en la atmósfera inspiradora del evento y adquiera nuevas ideas fáciles de trasladar a cualquier ámbito de su vida. Ponga a prueba su estilo de liderazgo, descubra nuevas formas de abordar los desafíos y haga de la innovación el motor de su estrategia empresarial.
Conecte con más de 2.000 ejecutivos C-suite de todos los sectores de la economía y regiones del mundo. El World Business Forum Bogotá reúne a líderes, expertos y directivos en un ambiente idóneo para el networking. Nunca fue tan fácil ampliar su red de contactos.
Take Advantage of our Special Offer, Valid Until October 27
Acceso a las conferencias y zona de exposición
Reserva de asiento
Certificado de asistencia
Coffee breaks
X3
13,800 SGD
$18,000 SGD
X5
$
22,000 SGD
$30,000 SGD
Acceso a las conferencias y zona de exposición
Asiento VIP
Certificado de asistencia
Coffee breaks
Almuerzo con el orador
Registro específico
Catering de lujo
Acceso a la Sala Platino
X3
$
25,200 SGD
$35,700 SGD
X5
$
39,500 SGD
$59,500 SGD
Nuestra nueva serie de cursos, Ideas to Lead, es el compañero perfecto que le guiará en el camino hacia el Foro Empresarial Mundial. Más informacion..
Enriquezca su experiencia y prepárese para el acontecimiento, a partir de HOY.
Nuestros patrocinadores en el mundo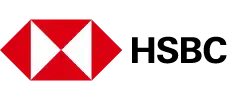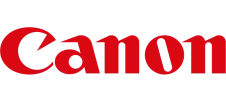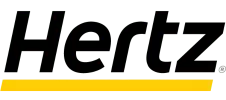 OPORTUNIDADES DE PATROCINIO
Are you interested in leveraging the World Business Forum to help meet your business objectives?
Diseñamos soluciones de patrocinio adaptadas a sus necesidades y objetivos, para que su empresa rentabilice al máximo esta oportunidad.
Brand positioning and awareness building for your products and services
New business acquisition and prospecting
Customized experiences for clients and prospects
Executive visibility and thought leadership opportunities
Private events for select invited guests (lunches, breakfasts, networking sessions featuring keynote speakers)
In-company sessions with keynote speakers for company stakeholders
Activations in networking areas
Multiple channels for sharing your brand or product story with a unique audience of senior decision-makers
Corporate ticket packages for key stakeholders
Si tiene alguna pregunta o simplemente quiere ser el primero en celebrar el foro empresarial mundial con nosotros, déjenos sus datos y uno de nuestros miembros se pondrá en contacto con usted lo antes posible.
Líder transformacional y ex-CEO de PepsiCo
Indra Nooyi es la ex-CEO y presidenta de PepsiCo. Conocida por haber liderado la empresa en una época de cambios sin precedentes, Nooyi consiguió aumentar los ingresos de PepsiCo de 35.000 millones de dólares cuando asumió el cargo de CEO, a 63,5 mil millones de dólares en 2017. A día de hoy, forma parte de los consejos de administración de Amazon, Philips y el Memorial Sloan Kettering Cancer Center. Además, es directora independiente del Consejo Internacional de Críquet.
Nooyi ha sido incluida en múltiples ocasiones en la lista Forbes de las 100 mujeres más poderosas del mundo, así como en la lista Times de las 100 personas más influyentes del mundo. Fiel promotora del liderazgo inclusivo y del cambio positivo, Indra Nooyi es la autora de Mi vida plena: trabajo, familia y nuestro futuro.
Transformation and Innovation in Times of Change
Actionable takeaways on how to foster large-scale cultural change

On challenging the status-quo and creating room for new ideas even when it seems to threaten a business' foundations

Performance with Purpose: What it means to "do well by doing good"

Building a diverse and inclusive workplace where every voice is heard and person is welcome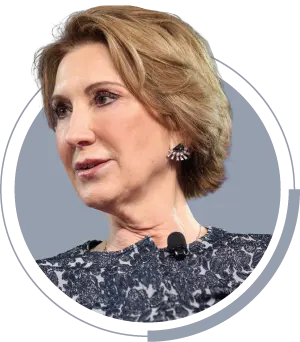 Former Chairman and CEO, Hewlett-Packard Company and Bestselling Author
A passionate, articulate advocate for problem-solving, innovation, and effective leadership, Carly Fiorina was the first woman ever to lead a Fortune 50 company when she was recruited to lead Hewlett-Packard (HP) in 1999. Under her leadership, revenue grew, innovation tripled, growth quadrupled, and HP became the 11th largest company in the U.S
Her breadth of experience spans from marketing to manufacturing; from sales to strategic planning; from HR to R&D; from finance to engineering to supply chain and logistics. She has led teams and organizations in the private, public and social sectors. Today she is the Founder and Chairman of Carly Fiorina Enterprises, and of Unlocking Potential, a non-profit organization that invests in human potential by supporting local leaders who are solving problems in their communities and places of work.
Leading for the Future
How to increase the problem-solving and leadership capacity of organizations

What it takes to help others reach their highest leadership potential

A blueprint for navigating uncertainty, managing change, and building a high-performance culture

What it takes to drive transformational change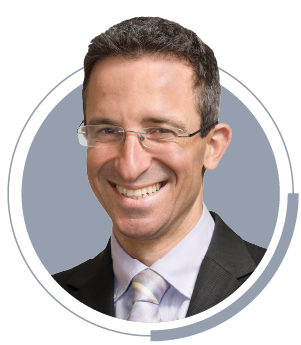 Global thought leader on Positive Psychology and Leadership
An expert on Leadership and Positive Psychology, Tal Ben-Shahar combines scientific studies, scholarly research, self-help advice, and spiritual principles to teach people how to optimize their success and happiness. Ben-Shahar received his PhD in Organizational Behavior from Harvard University and today consults and lectures around the world to executives in multinational corporations, Fortune 500 companies and educational institutions.
A serial entrepreneur, Ben-Shahar is the co-Founder and Chief Learning Officer of Happiness Studies Academy, Potentialife, Maytiv, and Happier.TV. He is also the author of the international best seller, Being Happy and Happier, No Matter What.
The Science of Happiness: Navigating Change with Resilience and Purpose
Cultivating resilience: strategies for cultivating hope and purpose in challenging times, enabling fulfillment, well-being, and success

Effective goal setting: techniques for achieving meaningful goals while maintaining a healthy work-life balance

The Science of Happiness: practical tools for better productivity and better living
Growth and self-improvement: the roles of innovation and adaptation in personal and organizational growth


Nurturing positive relationships: strategies for fostering healthy connections with colleagues, teams, and partners
Leading expert on Digital Transformation and disruptive growth strategies
For the past two decades, Charlene Li has been helping people see the future. Named by Fast Company as one of the most creative people in business, Li is an expert on digital transformation and disruptive growth strategies. Currently, Li serves as Chief Research Officer at PA Consulting, where she leads the company's thought leadership program. She was also the Founder of Altimeter Group, an analyst firm that was acquired in 2015 by Prophet.
She's the author of the New York Times bestseller, Open Leadership, as well as Groundswell, and The Disruption Mindset. Her upcoming book, Megatransformation: A Rigorous & Practical 90-day Strategy for Thriving with Generative AI, co-authored with Katia Walsh, provides a comprehensive guide to generative AI, with a special focus on business strategy and the leadership capabilities needed to succeed in this rapidly evolving landscape.
Strategies for Thriving with Generative AI
AI's transformative potential: Opportunities and challenges for organisations

Developing a rigorous AI strategy that aligns with organisational values and resources

anaging evolving workplace dynamics in the AI era

Exploring ethical decision-making in AI-related initiative
Investigador científico sénior en MIT Sloan School of Management
Peter Weill es investigador científico y presidente emérito del Centro de Investigación de Sistemas de Información en Sloan School of Management del MIT. Su trabajo está enfocado en ayudar a las organizaciones a diseñar estrategias digitales para adaptarse al actual ecosistema empresarial.
También ha impartido talleres para comités ejecutivos y consejos de administración de más de 50 empresas de todo el mundo, y ha participado en los CEO summit de Microsoft y SAP.
Creating a Future-Ready Organisation
Creating a winning digital strategy: Tools companies can use to tackle threats and leverage opportunities

Developing a digital operating model to increase revenue and drive growth

Steps decision makers need to take on their journey to becoming a digitally-savvy, future-ready organisation

Forging partnerships and building a shared ecosystem so everyone can thrive
Director de estrategia en Wieden+Kennedy y profesor de Marketing en Ross School of Business
Marcus Collins es experto en marketing, transmisión cultural, estrategia de marca y comportamiento del consumidor. Es director de estrategia en Wieden+Kennedy New York y profesor de Marketing en la Ross School of Business de la Universidad de Michigan. Además, Collins trabajó como director de estrategia digital para Beyoncé.
His acclaimed book For The Culture: The Power Behind What We Buy, What We Do, and Who We Want to Be analiza la influencia de la cultura en el consumo y revela las pautas para influir en el comportamiento del consumidor. Collins ha recibido los premios 40 Under 40 de Advertising Age y Crain's Business 40 Under 40. Recientemente se ha incorporado al Advertising Hall of Achievement de American Advertising Federation.
El futuro de las marcas
Por qué la cultura es el vehículo más poderoso para influir en el comportamiento y qué significa esto para las marcas.

La física subyacente del funcionamiento de la cultura y cómo aprovechar su influencia para que la gente pase a la acción.

Qué necesitan las marcas para interactuar eficazmente con las comunidades.

Entender el consumo como un acto cultural - y las implicaciones para las marcas del mañana

De Beyonce a Fortune 500: Lecciones prácticas sobre el terreno
Suscríbase a nuestro boletín mensual para obtener contenidos exclusivos y las últimas noticias sobre los programas de aprendizaje de primera clase de WOBI.