The most important management event in the world is coming to
Presto verranno confermati nuovi speaker
Cos'è il World Business Forum
Organizzato e curato da WOBI ogni anno in città di tutto il mondo, il World Business Forum è un'esperienza di apprendimento unica di due giorni. Riunisce migliaia di senior business leader e dirigenti di tutti i settori per imparare da un programma unico di contenuti di management e leadership di livello mondiale.
Leader di pensiero e professionisti del settore di fama mondiale
I temi più rilevanti per gli imprenditori di oggi, per stimolare nuove riflessioni e ispirare l'azione
Un ambiente di networking unico per entrare in contatto con leader che la pensano allo stesso modo. Accresci la tua rete ed espandi il tuo business
Metti in discussione le tue attuali pratiche aziendali e di leadership e apriti a un nuovo pensiero che ti aiuterà a innovare e affrontare i problemi in modi che non avresti mai immaginato.
Chi partecipa
Il World Business Forum offre un'esperienza unica di apprendimento di due giorni. Il programma di contenuti è stato progettato per dare ai leader aziendali un vantaggio nell'attuale panorama competitivo in rapida evoluzione, in modo da sostenere la crescita e raggiungere un successo continuo.
SENIOR LEADER
Da tutti i settori e dimensioni di azienda​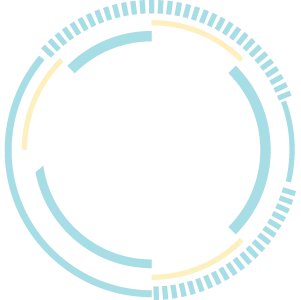 MANAGEMENT TEAM
Alla ricerca di idee per affrontare le sfide della propria azienda
TOP EXECUTIVE
Che credono nel valore della conoscenza e dell'apprendimento continuo
Cosa imparerai
La conferenza offre l'opportunità di imparare da un programma di livello mondiale di leader di pensiero e professionisti del settore.
PERPESTIVE
L'evento offre l'opportunità di imparare da opinion leader di fama mondiale e i migliori esperti di ogni settore
STRATEGIC THINKING
Offre una riflessione strategica di alto livello sui temi più critici del management, come la leadership, il talento, la performance e la trasformazione
IDEE
Attendees leave with new ideas to help their organizations grow, and the inspiration to put those ideas into practice
Purpose
navigating uncharted waters
Determination of purpose is the beginning of success. It shows us the path we should follow and sets a goal to achieve in the future. It is the force that inspires innovation and creativity in people and organizations. A shared purpose makes us capable of achieving any goal.
Register your interest today to join the inaugural edition of the World Business Forum Singapore!
Impara dalle menti più brillanti del mondo del business e resta aggiornato sulle ultime tendenze del mercato. Parti equipaggiati con i migliori strumenti per superare con successo le sfide professionali e personali.
Immerse yourself in the inspirational atmosphere of the event and develop new ideas that you can implement within your organization, and in your personal life. Challenge your current business and leadership practices, and open yourself up to new thinking that will help you innovate and address problems in ways you never imagined.
Connect with more than 2,000 high-level executives. World Business Forum brings together decision makers, leaders, entrepreneurs, managers of the most important companies in Singapore, all in the same place. Don't miss the opportunity to grow your network of contacts and expand your business.
Take Advantage of our Special Offer, Valid Until October 27
Access to the event
Reserved Seating
Certificato di partecipazione
Coffee Break
X3
13,800 SGD
$18,000 SGD
X5
$
22,000 SGD
$30,000 SGD
Access to the event
VIP Seating
Certificato di partecipazione
Coffee Break
Lunch With Speaker
Dedicated Registration
Deluxe Catering
Accesso alla Platinum Lounge
X3
$
25,200 SGD
$35,700 SGD
X5
$
39,500 SGD
$59,500 SGD
Our new series of courses, Ideas to Lead, is the perfect companion that will guide you on the road to the World Business Forum. More information.
Enrich your experience and prepare yourself for the event, starting TODAY
Our sponsors around the World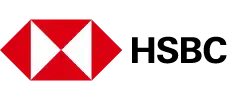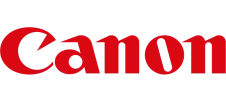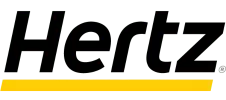 Opportunità di sponsorship
Are you interested in leveraging the World Business Forum to help meet your business objectives?
Lavoriamo con i nostri partner per sviluppare pacchetti di sponsorship su misura per contribuire a raggiungere gli obiettivi aziendali prefissati.
Brand positioning and awareness building for your products and services
New business acquisition and prospecting
Customized experiences for clients and prospects
Executive visibility and thought leadership opportunities
Private events for select invited guests (lunches, breakfasts, networking sessions featuring keynote speakers)
In-company sessions with keynote speakers for company stakeholders
Activations in networking areas
Multiple channels for sharing your brand or product story with a unique audience of senior decision-makers
Corporate ticket packages for key stakeholders
REGISTRA IL TUO INTERESSE!
Se hai domande o vuoi essere tra i primi a festeggiare con noi il World Business Forum, lascia i tuoi dati e uno referente WOBI ti contatterà al più presto.
Leader trasformazionale ed ex CEO di PepsiCo
L'ex CEO e presidente di PepsiCo Indra Nooyi è una figura di spicco del mondo degli affari, nota a livello globale per aver guidato l'azienda in un decennio di crescita e cambiamenti straordinari. È stata responsabile della crescita del fatturato di PepsiCo da 35 miliardi di dollari quando è diventata CEO, a 63,5 miliardi di dollari nel 2017. Attualmente fa parte dei consigli di amministrazione di Amazon, Philips e Memorial Sloan Kettering Cancer Center ed è direttore autonomo dell'International Cricket Council.
Più volte presente nelle classifiche Forbes The World's 100 Most Powerful Women, Fortune's Most Powerful Women e TIME's 100 Most Influential People in The World, Nooyi è ricercata per le sue impareggiabili intuizioni commerciali e per i suoi messaggi responsabilizzanti su leadership, inclusività e cambiamento. È autrice del bestseller del New York Times My Life in Full: Work, Family and Our Future.
Transformation and Innovation in Times of Change
Actionable takeaways on how to foster large-scale cultural change

On challenging the status-quo and creating room for new ideas even when it seems to threaten a business' foundations

Performance with Purpose: What it means to "do well by doing good"

Building a diverse and inclusive workplace where every voice is heard and person is welcome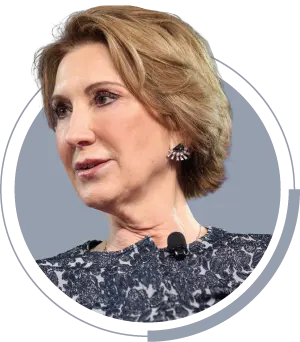 Former Chairman and CEO, Hewlett-Packard Company and Bestselling Author
A passionate, articulate advocate for problem-solving, innovation, and effective leadership, Carly Fiorina was the first woman ever to lead a Fortune 50 company when she was recruited to lead Hewlett-Packard (HP) in 1999. Under her leadership, revenue grew, innovation tripled, growth quadrupled, and HP became the 11th largest company in the U.S
Her breadth of experience spans from marketing to manufacturing; from sales to strategic planning; from HR to R&D; from finance to engineering to supply chain and logistics. She has led teams and organizations in the private, public and social sectors. Today she is the Founder and Chairman of Carly Fiorina Enterprises, and of Unlocking Potential, a non-profit organization that invests in human potential by supporting local leaders who are solving problems in their communities and places of work.
Leading for the Future
How to increase the problem-solving and leadership capacity of organizations

What it takes to help others reach their highest leadership potential

A blueprint for navigating uncertainty, managing change, and building a high-performance culture

What it takes to drive transformational change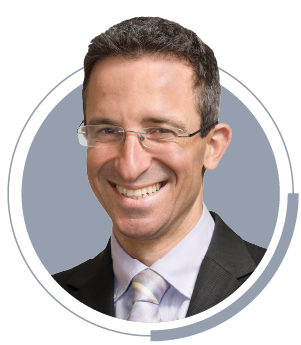 Global thought leader on Positive Psychology and Leadership
An expert on Leadership and Positive Psychology, Tal Ben-Shahar combines scientific studies, scholarly research, self-help advice, and spiritual principles to teach people how to optimize their success and happiness. Ben-Shahar received his PhD in Organizational Behavior from Harvard University and today consults and lectures around the world to executives in multinational corporations, Fortune 500 companies and educational institutions.
A serial entrepreneur, Ben-Shahar is the co-Founder and Chief Learning Officer of Happiness Studies Academy, Potentialife, Maytiv, and Happier.TV. He is also the author of the international best seller, Being Happy and Happier, No Matter What.
The Science of Happiness: Navigating Change with Resilience and Purpose
Cultivating resilience: strategies for cultivating hope and purpose in challenging times, enabling fulfillment, well-being, and success

Effective goal setting: techniques for achieving meaningful goals while maintaining a healthy work-life balance

The Science of Happiness: practical tools for better productivity and better living
Growth and self-improvement: the roles of innovation and adaptation in personal and organizational growth


Nurturing positive relationships: strategies for fostering healthy connections with colleagues, teams, and partners
Leading expert on Digital Transformation and disruptive growth strategies
For the past two decades, Charlene Li has been helping people see the future. Named by Fast Company as one of the most creative people in business, Li is an expert on digital transformation and disruptive growth strategies. Currently, Li serves as Chief Research Officer at PA Consulting, where she leads the company's thought leadership program. She was also the Founder of Altimeter Group, an analyst firm that was acquired in 2015 by Prophet.
She's the author of the New York Times bestseller, Open Leadership, as well as Groundswell, and The Disruption Mindset. Her upcoming book, Megatransformation: A Rigorous & Practical 90-day Strategy for Thriving with Generative AI, co-authored with Katia Walsh, provides a comprehensive guide to generative AI, with a special focus on business strategy and the leadership capabilities needed to succeed in this rapidly evolving landscape.
Strategies for Thriving with Generative AI
AI's transformative potential: Opportunities and challenges for organisations

Developing a rigorous AI strategy that aligns with organisational values and resources

anaging evolving workplace dynamics in the AI era

Exploring ethical decision-making in AI-related initiative
Senior Research Scientist presso la MIT Sloan School of Management
Peter Weill, ricercatore senior e presidente emerito del Center for Information Systems Research della MIT Sloan School of Management, aiuta le organizzazioni a progettare e sfruttare una potente strategia digitale per competere meglio nel 21° secolo. Da anni aiuta i CdA e i dirigenti a trasformare digitalmente le loro istituzioni in modo che possano scalare esponenzialmente il business e mantenere la crescita nel futuro.
Ha condotto workshop per i comitati esecutivi e i consigli di amministrazione di oltre 50 aziende in tutto il mondo e per conferenze importanti, tra cui i vertici dei CEO di Microsoft e SAP.
Creating a Future-Ready Organisation
Creating a winning digital strategy: Tools companies can use to tackle threats and leverage opportunities

Developing a digital operating model to increase revenue and drive growth

Steps decision makers need to take on their journey to becoming a digitally-savvy, future-ready organisation

Forging partnerships and building a shared ecosystem so everyone can thrive
Chief Strategy Officer at Wieden+Kennedy New York and Professor of Marketing at the Ross School of Business
As the Chief Strategy Officer at Wieden+Kennedy New York, and a marketing Professor at the Ross School of Business, University of Michigan, Marcus Collins bridges the academic-practitioner gap for blue-chip brands and startups alike. Over the course of his career, Collins has developed a practice for creating culturally contagious ideas that inspire people to take action. In addition, he served as Head of Digital Strategy for Beyoncé.
His acclaimed book For The Culture: The Power Behind What We Buy, What We Do, and Who We Want to Be examines the influence of culture on consumption and unpacks how everyone from marketers to activists can leverage culture to get people to take action. He is a recipient of Advertising Age's 40 Under 40 award and Crain's Business' 40 Under 40 award, and a recent inductee into the American Advertising Federation's Advertising Hall of Achievement.
The Future of Brands
Why culture is the most powerful vehicle for influencing behavior and what this means for brands

The underlying physics of how culture works and how to leverage its sway to get people to take action

What it takes for brands to effectively engage with communities

Understanding consumption as a cultural act – and the implications for the brands of tomorrow

From Beyonce to the Fortune 500: Sharing practical lessons from the field
Iscrivetevi alla nostra newsletter mensile per ricevere contenuti esclusivi e le ultime notizie sui programmi di apprendimento di livello mondiale di WOBI.