Experience the most prestigious management event in
Sobre o World Business Forum
Organised and curated by WOBI each year in cities around the globe, the World Business Forum is a unique two-day learning experience. It brings together thousands of senior business leaders and executives from across all industries to learn from a unique program of world-class management and leadership content.
Líderes e profissionais de renome mundial do sector empresarial
As questões mais relevantes para os empresários de hoje, estimulando novas ideias e inspirando acções
Um ambiente único para estabelecer contactos com líderes que pensam da mesma forma. Aumente a sua rede e expanda o seu negócio
Challenge your current business and leadership practices, and open yourself up to new thinking that will help you innovate and address problems in ways you never imagined.
Quem participa
O World Business Forum oferece uma experiência de aprendizagem única de dois dias. O programa de conteúdos foi concebido para dar aos líderes empresariais uma vantagem no atual cenário competitivo em rápida mudança, de modo a sustentar o crescimento e alcançar o sucesso contínuo.
SENIOR LEADERS
From across all industries and across all company sizes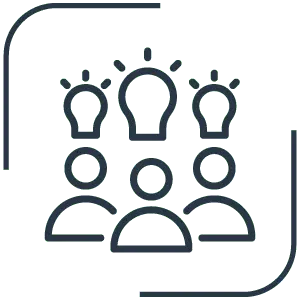 MANAGEMENT TEAMS
Looking for ideas to help them meet the challenges facing their organizations
EXECUTIVES
Who appreciate the value of new ideas and continuous learning
WHAT WILL YOU LEARN
The conference provides an opportunity to learn from a world class program of business thought leaders and practitioners.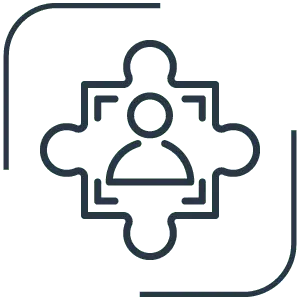 PERSPECTIVE
The program has been carefully curated to provide a blend of perspectives on the most important issues facing leaders today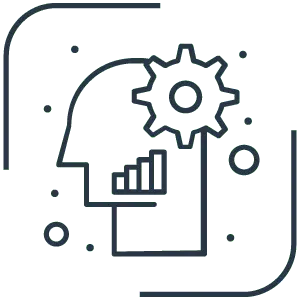 STRATEGIC THINKING
It offers high level, strategic thinking on the most critical management topics such as leadership, talent, performance and transformation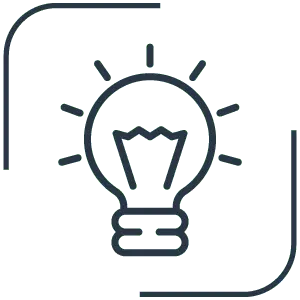 IDEAS
Attendees leave with new ideas to help their organizations grow, and the inspiration to put those ideas into practice
Welcome to the World Business Forum 2024. Embrace determination, achieve success. Spark innovation, fuel creativity. Together, surpass limits. Join us now, unlock endless possibilities.
Register your interest today to join this new edition of the World Business Forum Sydney!
Learning

Learn from the brightest minds in the business world and stay up to date on the latest trends in the market. You will leave equipped with the best tools to successfully overcome professional and personal challenges.
Inspiration

Immerse yourself in the inspirational atmosphere of the event and develop new ideas that you can implement within your organisation, and in your personal life. Challenge your current business and leadership practices, and open yourself up to new thinking that will help you innovate and address problems in ways you never imagined.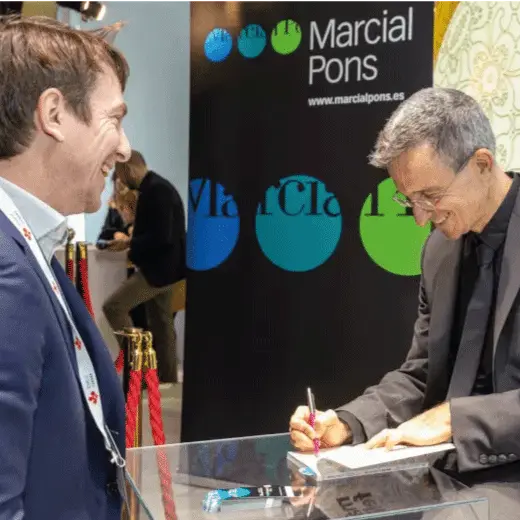 ICC SYDNEY
13&14 November
2024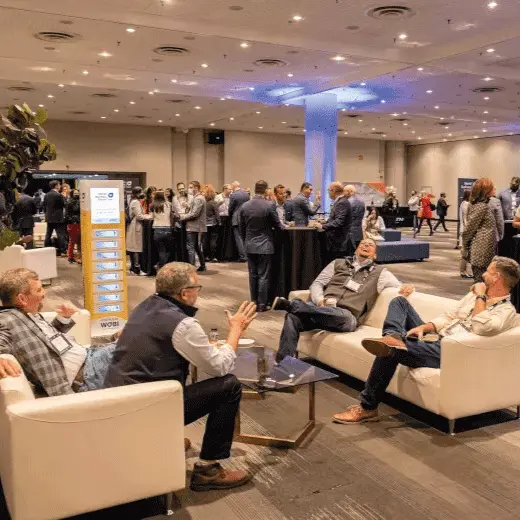 Networking

Connect with more than 2,000 high-level executives. World Business Forum brings together decision makers, leaders, entrepreneurs, managers of the most important companies in Sydney, all in the same place. Don't miss the opportunity to grow your network of contacts and expand your business.
Download our brochure for exclusive insights from top management experts. Stay ahead of the competition with the latest information and secure your spot at this unrivaled event.
World Business Forum SYDNEY 2024
Take advantage of our Early bird offer
Valid Until December 15th
BENEFÍCIOS
Welcome Kit
Access to the event
Coffee breaks
Attendee Certificate
Access to the event recordings for 30 days
X5
$
2,090 +GST
Per Ticket
X10
$
1,990 +GST
Per Ticket
BENEFÍCIOS
In addition to gold benefits:
Dedicated Registration Desk
Free Onsite Parking
Preferential Seating
Networking Lunch with Speaker
X5
$
2,690 +GST
Per Ticket
X10
$
2,590 +GST
Per Ticket
BENEFÍCIOS
Attendee Certificate
Access to Event Recordings for 30 days
One year WOBIPass membership (Access to the best management and leadership content)
X3
$
1,640 +GST
Per Ticket
X5
$
1,590 +GST
Per Ticket
X10
$
1,540 +GST
Per Ticket
Our sponsors and partners of 2023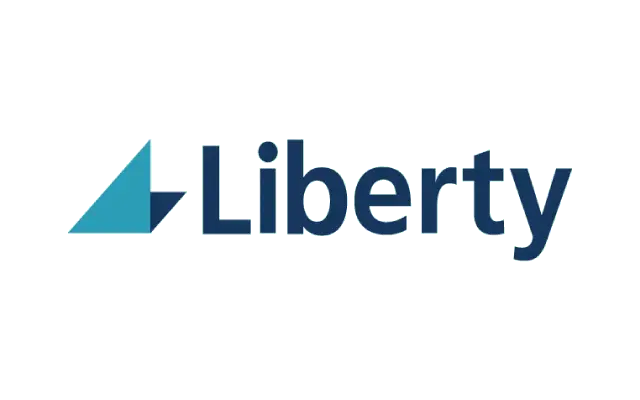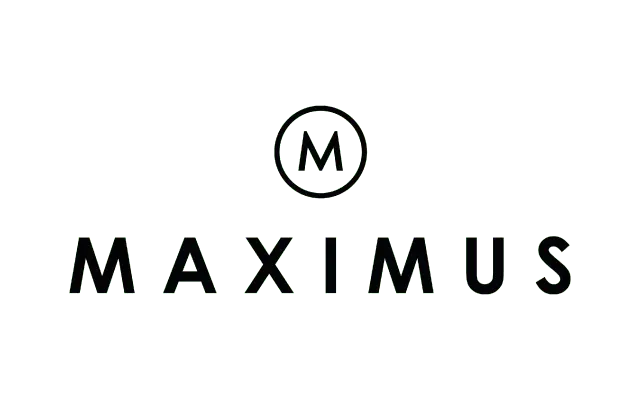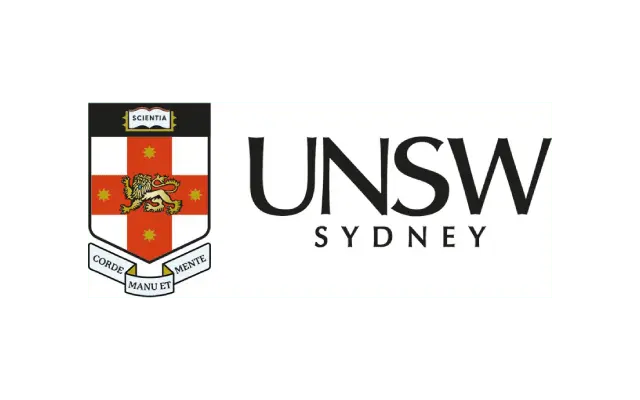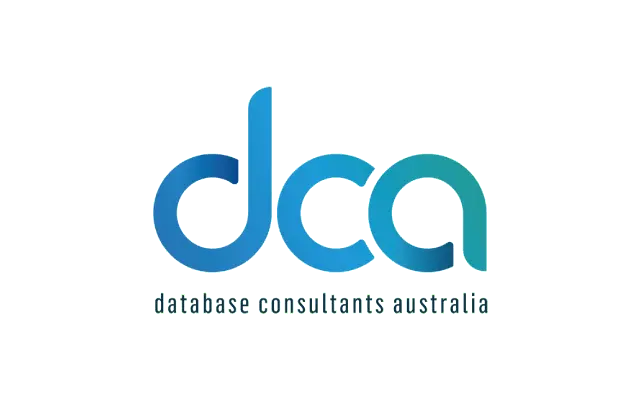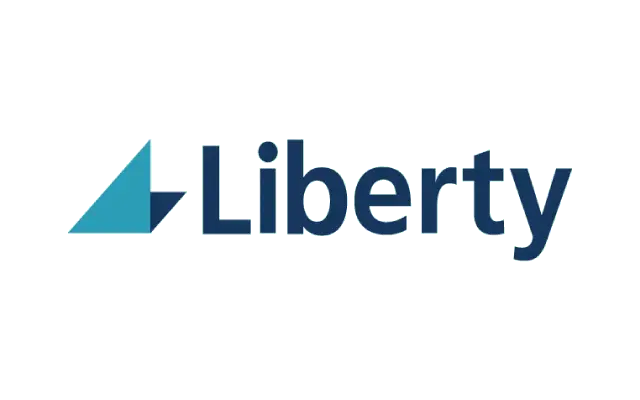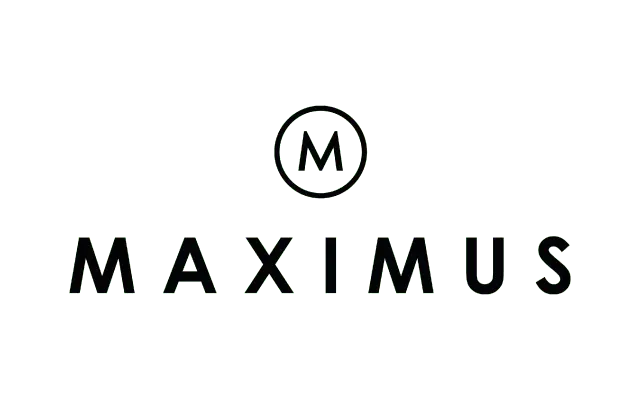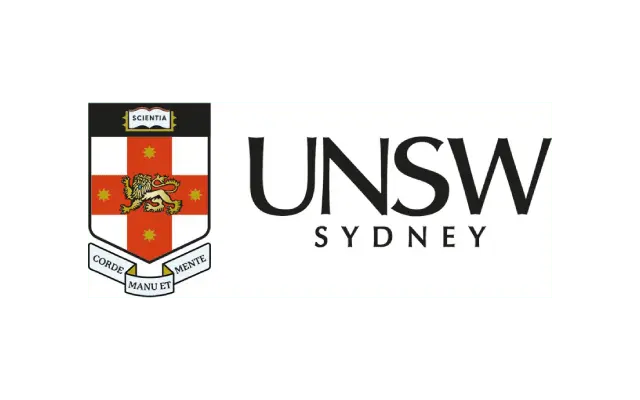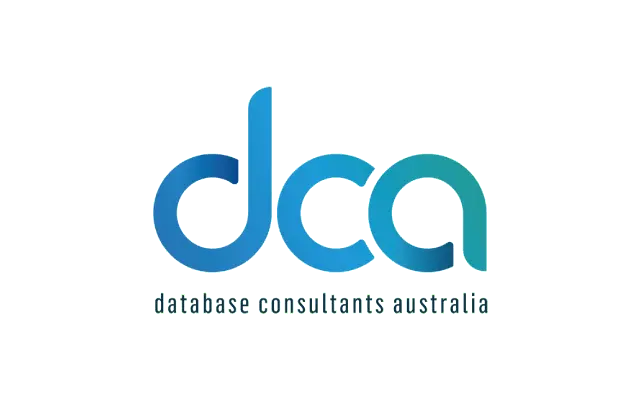 SPONSORSHIP OPPORTUNITIES
We work with our partners to develop bespoke Main and Supporting sponsorship packages tailored to help meet those objectives.
Client Acquisition
Skyrocket your growth by connecting with decision-makers primed for action.
Branding & Visibility
Secure media coverage/drive media interest and earn recognition from industry leaders
Thought Leadership
Share you brand message with the World Business Forum audience. Ignite conversations, inspire actions.
Networking
Expand your inner circle with the best and brightest in business. Unlock alliances that power success.
Our sponsors and Partners of 2024
If you have any question or you just want to be the first to celebrate the World Business Forum 2024 with us please leave your details and one of our members will contact you as soon as possible.
Download our brochure for exclusive insights from top management experts. Stay ahead of the competition with the latest information and secure your spot at this unrivaled event.
Sponsorship Opportunities
Are you ready to join us and become a part of the World Business Forum 2024? Leave us a message and we'll get back to you promptly with exciting information.
Author, Philanthropist, Education Advocate and Former #1 Ranked Tennis Player and Multi Grand Slam Champion
Widely regarded as one of the greatest tennis players in history, Andre Agassi amassed an impressive record of 60 men's singles titles, which included capturing eight Grand Slam championships, during his illustrious 20-year career. A former world no.1, Agassi went on to etch his name in the annals of tennis history by becoming the first male player ever to achieve the remarkable feat of winning all four Grand Slam titles and an Olympic gold medal in a single year. He was also a member of three winning Davis Cup teams in 1990, 1992 and 1995. 
Agassi also was notable for the charitable ventures he undertook, including the founding of the Andre Agassi Foundation (1994) to aid at-risk children. This foundation has played a pivotal role in education reform, raising an impressive sum of over $180 million. His highly acclaimed autobiography, Open, was published in 2009 and it soared to the number one spot on the New York Times bestseller list. In recognition of his contributions to the sport, Agassi was rightfully inducted into the International Tennis Hall of Fame in 2011.
Renowned economist and Professor Emeritus at the Stern School of Business at NYU
An expert in global economy and Professor Emeritus of Economics at the Stern School of Business at New York University, Nouriel Roubini, is the CEO of Roubini Macro Associates, and Chief Economist for Atlas Capital Team. He served as the Senior Economist for International Affairs on the White House Council of Economic Advisors.
A renowned economist, Roubini was nicknamed "Dr. Doom" in 2006, until his prediction of the 2008 Great Recession came true. In his most recent book, MegaThreats, Roubini is back with a much scarier prediction that involves climate, economics and politics. The author cautions that regaining our rationality could potentially help us avoid these issues, but emphasizes that immediate action is crucial.
Founder and President of Inspired Companies and former Vice President of Nike's Access to Sport
Lisa MacCallum is an internationally recognised business and thought leader specialising in how to build resilient, distinctive, purpose-driven companies. Author of the widely celebrated book Inspired INC: Become a Company the World Will Get Behind, she advises leading brands in long-term strategy, consumer positioning and business turnarounds. As a Vice President at Nike's Access to Sport, she led Nike USA's Growth Strategy, the Nike Foundation and Nike's Global Community Impact efforts. MacCallum is now Founder and President of Inspired Companies, where she helps organisations navigate the accelerating pace and complexity of the 21st Century marketplace.
Group Chief Creative Officer at Cityneon and former Executive Creative Director of Cirque du Soleil
Visionary creative artistic producer with more than 25 years of experience, Welby Altidor is the Group Chief Creative Officer at Cityneon, global leader in creating and producing immersive experiences with partnerships such as The Walt Disney Company and Universal Studios. Altidor is the former Executive Creative Director of Creations at Cirque du Soleil, where he spearheaded the creation of well-known shows such as Luzia and Michael Jackson ONE. 
His ambition and innovative ideas have earned him and his design team at VHE a Guinness World Record for conceiving the largest interactive touchscreen display archery game for The Hunger Games: The Exhibition. His artistic contributions and creative design have led to the sale of more than 80 million tickets for interactive shows, events, and immersive exhibitions on a global scale. Altidor is also the author of Creative Courage.
Expert in AI, Quantum Computing and Next-Gen Tech, CEO and Founder of Ribo AI and XLabs
A personification of tech-savvy leadership, Dr. Radhika Dirks is an entrepreneur and advisor specialized in Artificial Intelligence and Quantum computing. Named by Forbes as one of the Women in AI to Watch, Dr. Dirks is the Founder and CEO of XLabs AI and Ribo, both AI-driven companies. Entrepreneur and advisor, her expertise has earned her a spot among Deloitte's top women in the AI world. Dirks claims that Artificial Intelligence has the potential to unlock a modern-day Renaissance by expanding and diversifying human capabilities to previously unimaginable extents.
Chief Strategy Officer at Wieden+Kennedy New York and Professor of Marketing at the Ross School of Business
As the Chief Strategy Officer at Wieden+Kennedy New York, and a marketing Professor at the Ross School of Business, University of Michigan, Marcus Collins bridges the academic-practitioner gap for blue-chip brands and startups alike. Over the course of his career, Collins has developed a practice for creating culturally contagious ideas that inspire people to take action. In addition, he served as Head of Digital Strategy for Beyoncé.
His acclaimed book For The Culture: The Power Behind What We Buy, What We Do, and Who We Want to Be examines the influence of culture on consumption and unpacks how everyone from marketers to activists can leverage culture to get people to take action. He is a recipient of Advertising Age's 40 Under 40 award and Crain's Business' 40 Under 40 award, and a recent inductee into the American Advertising Federation's Advertising Hall of Achievement.
Prime Minister of New Zealand (2017-2023); Senior Fellow, Harvard University
The Rt. Hon. Dame Jacinda Ardern became the Prime Minister of New Zealand at just 37 years of age. During her time in office she faced the challenges of a live streamed domestic terror attack against New Zealand's Muslim community, a volcanic eruption and the COVID 19 pandemic. Ms Ardern's focus on people, kindness and what she has called "pragmatic idealism" saw New Zealand achieve some of the lowest losses of life experienced by any developed nation through the pandemic, the ban of military style semi-automatic weapons in her country, and the creation of the Christchurch Call to Action to eliminate violent extremism online, which Ms Ardern continues to hold the role of Special Envoy. 
Ms Ardern is a champion of women's empowerment. While in office, New Zealand reached 50 percent representation of women in parliament, and on government appointed boards. She decriminalised abortion, improved pay equity laws and extended paid parental leave to 6 months – all while being only the second woman in the world to have a baby while leading her country.  Ms Ardern is a passionate advocate on climate action and is a board member of The Earthshot Prize, focusing on solutions to climate change and environmental issues.
World renowned business thinker and management innovator
Gary Hamel is one of the world's most influential and iconoclastic business thinkers who has led transformational efforts in some of the world's most notable companies helping to create billions of dollars in shareholder value. For over four decades, Hamel has served on the faculty of the London Business School and he is the director of the Management Lab. Hamel is an author of landmark books such as Competing for the Future, The Future of Management and Humanocracy: Creating Organisations as Amazing as the People Inside Them. 
Hamel's groundbreaking concepts such as "strategic intent," "core competence," "industry revolution," and "management innovation," have changed the language and practice of management in organisations around the globe. The Wall Street Journal has ranked Hamel as the world's most influential business thinker, and Fortune magazine has called him "the world's leading expert on business strategy".