An Exclusive WOBInterivew With Peter Diamandis
Named by Fortune as one of the "World's 50 Greatest Leaders," Peter H. Diamandis is the founder and executive chairman of the XPRIZE Foundation, which leads the world in designing and operating large-scale incentive competitions. As an entrepreneur, Diamandis has started over 20 companies in the areas of longevity, space, venture capital and education.
Download the brochure for Experience the World Business Forum NYC
*Country from which you will receive our communications
Best selling author and one of the world's most prestigious management thinkers
Driven by relentless curiosity and passion for his work, for more than a quarter of a century Collins has been researching what makes great companies tick. Jim began his research and teaching career on the faculty at the Stanford Graduate School of Business, where he received the Distinguished Teaching Award in 1992. In 1995, he founded a management laboratory in Boulder, Colorado, where he conducts research and engages with CEOs and senior-leadership teams.
In addition to his work in the business sector, Jim has a passion for learning and teaching in the social sectors, including education, healthcare, government, faith-based organizations, social ventures, and cause-driven nonprofits. Selected in 2017 by Forbes as one of the Greatest Living Business Minds, Collins has also authored or co-authored six books that have sold in total more than ten million copies worldwide, including classics such as Good to Great and Built to Last.

Business Excellence in Turbulent Times

Disciplined People: Right People on the Bus, led by Level 5 Leaders

Disciplined Thought: Confront the Brutal Facts, Clarify a Hedgehog Concept, Get the Flywheel Right

Disciplined Action: Accelerate, renew, and extend the flywheel with discipline and creativity

Building Greatness to Last: the foundations for an enduring great visionary company
Green Impact: Green Bronx Machine Case
Green Impact
The effects of global warming are being felt around the world. It is clear that there is an urgent need for practical solutions to the environmental challenges we face as a global society. At WOBI we believe that business has a critical role to play in developing these solutions, and so ensure sustainable growth and prosperity.
Our goal is to inspire organizations around the world to develop their own environmental programs by sharing examples of organizations that are already making a difference.
This year we have selected Stephen Ritz and Green Bronx Machine to present their story on the main stage of the World Business Forum NYC.
Stephen Ritz
Stephen Ritz is an internationally acclaimed, award-winning educator, author of best-selling book, The Power Of A Plant and Founder of Green Bronx Machine. Known as America's favorite teacher and 2015 Top Ten Finalist for the Global Teacher Prize, Stephen is responsible for creating the first edible classroom in the world. He and his students have grown more than 185,000 pounds of vegetables in the South Bronx, were celebrated at the Obama White House three times, and are the subject of a new, full-feature documentary, Generation Growth. Stephen serves as a Senior Fellow in Social Innovation at Babson College, faculty at European Institute for Innovation and Sustainability, and as a Board Member for the Center for Food as Medicine. Stephen was just named 2023 Global Food Hero.
Bestselling Author and Publisher, Optimism Press
Simon is an unshakeable optimist. He believes in a bright future and our ability to build it together. Described as "a visionary thinker with a rare intellect," Simon has devoted his professional life to help advance a vision of the world that does not yet exist; a world a which the vast majority of people wake up every single morning inspired, feel safe wherever they are, and end the day fulfilled by the work they do.
He continues to share inspiration through his bestselling books, including Start with WHY, Leaders Eat Last and The Infinite Game, as well as his podcast, A Bit of Optimism. In addition, Simon is the founder of The Optimism Company, a leadership learning and development company, and he publishes other inspiring thinkers and doers through his publishing partnership with Penguin Random House called Optimism Press.

Leading and Managing Talent Through the Infinite Game

Explore a new way of looking at your leadership, your organization, and the environment in which it operates

Examine the practices that are building trust and those that may be breaking trust, and how to maintain and rebuild trus

Learn how to build stronger relationships, which are the basis for the The Courage to Lead

Learn how to combat the inevitable stresses and dangers that threaten your organization, team, and each individual in your charge
The most decorated American track and field athlete in Olympic history
Athlete icon, entrepreneur, and advocate Allyson Felix is the most decorated Track & Field Olympian in U.S. history. An eleven-time Olympic medalist. Seven-time Olympic Champion. World Record Holder. She has won a mind-blowing twenty-nine global medals at the Olympics and World Championships. Felix has redefined athletics as she continues to cement her iconic status on and off the track. She is an investor in multiple companies, serves as an advisor to a female-led and focused venture fund, and is the Founder of her own shoe company for women, Saysh.
Passionate about her community, Felix serves on the Board of Directors for &Mother, Right to Play, and others, and through partnerships with Voice in Sport, the Women's Sports Foundation, and more. Felix has received numerous accolades for her athletics and her advocacy, including being named to TIME's "100 Most Influential People of the Year" in both 2020 and 2021 as well as the Sports Illustrated 'Unrelenting List'.
Striving for Greatness
Insights on goal setting and the mindset necessary to go beyond perceived limits

What it takes to perform at your best when the pressure is greatest

Keys to developing the strength and creativity to overcome obstacles when they arise

Staying motivated: Developing the desire to keep setting the bar higher year after year

The fight against discrimination in all walks of life: Our responsibilities as leaders
One of the most powerful women in finance
Carla Harris is Senior Client Advisor at Morgan Stanley, responsible for increasing client connectivity and penetration to enhance revenue generation across the firm. With extensive industry experience in the technology, media, retail, telecommunications, transportation, industrial, and healthcare sectors, Carla sits on a number of financial and philanthropic boards, and currently chairs the National Women's Business Council. She has been named to Fortune Magazine's list of "The 50 Most Powerful Black Executives in Corporate America", U.S. Bankers "Top 25 Most Powerful Women in Finance" and is the author of Strategize to Win and Expect to Win. She is also the host of Webby Award-Winning Podcast, Access & Opportunity with Carla Harris.
Lead to Win
Re-examining leadership fundamentals: From taking risks and creating a vision, to leveraging assets like relationships and partnerships

How the great leaders excel at creating other leaders


The key traits of being a transformational leader

Common leadership gaps that could impede or damage any leader's effectiveness

Bringing intentionality to diversity and inclusion
First woman to serve as CEO at IBM (2012-2020)
Virginia M. (Ginni) Rometty is the former Chairman, President, and CEO of IBM. Under her leadership, IBM transformed, building a foundation for a new era of technology, while achieving record results in diversity and inclusion. She also championed the reinvention of hiring and education, including the explosive growth of an innovative high school program to prepare the workforce of the future in twenty-eight countries.
Through her work with the Business Roundtable, Rometty helped redefine the purpose of the corporation. Today, she serves on multiple boards and is co-chair of OneTen, an organization of companies committed to upskilling, hiring, and promoting one million Black Americans over the next ten years into family-sustaining jobs.
Leading Positive Change
Exercising good power: How to drive meaningful change in positive ways

Meeting the challenge of building belief and trust on the path to real change

How to engage multiple stakeholders when implementing a new strategic direction

Making tough choices and staying resilient when times are tough

How good power can scale to address urgent societal issues, even in polarizing times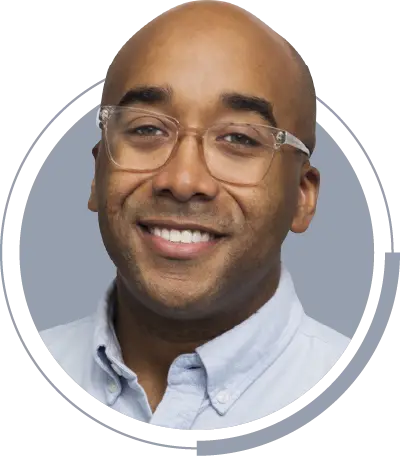 Award-winning marketer and professor at the Ross School of Business
As the Chief Strategy Officer at Wieden+Kennedy New York, and a marketing professor at the Ross School of Business, University of Michigan, Marcus Collins bridges the academic-practitioner gap for blue-chip brands and startups alike. Over the course of his career, Marcus has developed a practice for creating culturally contagious ideas that inspire people to take action. His much anticipated, upcoming book For The Culture: The Power Behind What We Buy, What We Do, and Who We Want to Be examines the influence of culture on consumption and unpacks how everyone from marketers to activists can leverage culture to get people to take action. He is a recipient of Advertising Age's 40 Under 40 award and Crain's Business' 40 Under 40 award, and a recent inductee into the American Advertising Federation's Advertising Hall of Achievement.
THE FUTURE OF BRANDS
Why culture is the most powerful vehicle for influencing behavior and what this means for brands

The underlying physics of how culture works and how to leverage its sway to get people to take action

What it takes for brands to effectively engage with communities

Understanding consumption as a cultural act – and the implications for the brands of tomorrow

From Beyonce to the Fortune 500 – sharing practical lessons from the field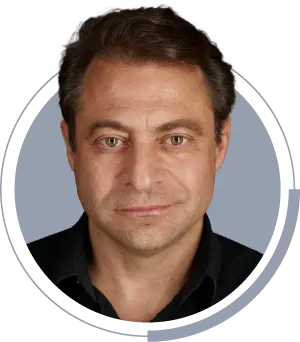 Founder and executive chairman of the XPRIZE Foundation

Named by Fortune as one of the "World's 50 Greatest Leaders," Peter H. Diamandis is the founder and executive chairman of the XPRIZE Foundation, which leads the world in designing and operating large-scale incentive competitions. As an entrepreneur, Diamandis has started over 20 companies in the areas of longevity, space, venture capital and education. He is co-founder of BOLD Capital Partners, a venture fund with $250M investing in exponential technologies, and co-founder and Vice Chairman of Celularity, Inc., a cellular therapeutics company. Diamandis is also the bestselling author of three books: Abundance – The Future Is Better Than You Think, BOLD – How to go Big, Create Wealth and Impact the World and The Future is Faster Than You Think.
A Road Map to Our Near Future
What happens as AI, robotics, and virtual reality crash into 3D printing, blockchain, and global gigabit networks?

How will these convergences transform today's biggest industries?

How will this change the way we raise our kids, govern our nations, and care for our planet?

The meta-trends that will transform business and beyond

World's most influential leadership coach
World-renowned business educator and coach, Dr. Marshall Goldsmith is ranked as the #1 Executive Coach in the world. As an educator and coach, Goldsmith helps executives understand how our beliefs and the environments we operate in can trigger behaviours – both positive and negative. Through simple and practical advice, he helps them achieve and sustain positive behavioural change to drive positive impact on their organisation. Goldsmith is the author and editor of 36 books which include What Got You Here Won't Get You There and Triggers, both recognized by Amazon as two of the Top 100 Leadership & Success Books Ever Written.
Achieving the Next Level of Success

Creating behaviour change that lasts: Keys to becoming the people and organisations we want to become.

Leading high performing teams: Increasing happiness and employee engagement

Overcoming the bad habits that stifle already successful careers: The building blocks of self-discipline

The importance of credibility and empathy in leading an earned life
CUSTOMER EXPERIENCE
STRATEGY
Transformational restaurateur and author of Unreasonable Hospitality
Will Guidara is the co-owner of Make It Nice, a hospitality group that currently includes Eleven Madison Park, the NoMad restaurants, and Made Nice. Will was twenty-six when he took the helm of Eleven Madison Park, a struggling two-star brasserie. Under his leadership the restaurant has gone on to receive numerous accolades, including four stars from the New York Times, three Michelin stars, and in 2017 was given the highest ranking on the list of the World's 50 Best Restaurants. He is the author of the recently published and critically acclaimed book Unreasonable Hospitality: The Remarkable Power of Giving People More Than They Expect.
The Remarkable Power of Giving People More Than They Expect
Why every business can choose to be a hospitality business


What it takes to transform ordinary transactions into extraordinary experiences

Creating a culture that is cable of delivery and sustaining the highest levels of service

why the answer to some of the most pernicious business dilemmas is to give more not less

How to find the magic in what we do—for ourselves, the people we work with, and the people we serve
Subscribe for free to our monthly newsletter for exclusive content and the latest news about WOBI's world-class learning programs