L'EVENTO DI BUSINESS PIÙ IMPORTANTE AL MONDO STA PER ARRIVARE A
Presto verranno confermati nuovi speaker
Cos'è il World Business Forum
Organizzato e curato da WOBI ogni anno in città di tutto il mondo, il World Business Forum è un'esperienza di apprendimento unica di due giorni. Riunisce migliaia di senior business leader e dirigenti di tutti i settori per imparare da un programma unico di contenuti di management e leadership di livello mondiale.
Leader di pensiero e professionisti del settore di fama mondiale
I temi più rilevanti per gli imprenditori di oggi, per stimolare nuove riflessioni e ispirare l'azione
Un ambiente di networking unico per entrare in contatto con leader che la pensano allo stesso modo. Accresci la tua rete ed espandi il tuo business
Metti in discussione le tue attuali pratiche aziendali e di leadership e apriti a un nuovo pensiero che ti aiuterà a innovare e affrontare i problemi in modi che non avresti mai immaginato.
Chi partecipa
Il World Business Forum offre un'esperienza unica di apprendimento di due giorni. Il programma di contenuti è stato progettato per dare ai leader aziendali un vantaggio nell'attuale panorama competitivo in rapida evoluzione, in modo da sostenere la crescita e raggiungere un successo continuo.
SENIOR LEADER
Da tutti i settori e dimensioni di azienda​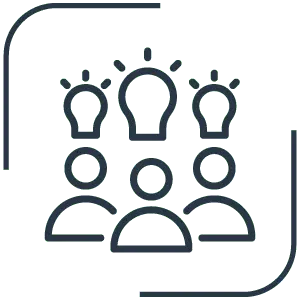 MANAGEMENT TEAM
Alla ricerca di idee per affrontare le sfide della propria azienda
TOP EXECUTIVE
Che credono nel valore della conoscenza e dell'apprendimento continuo
Cosa imparerai
La conferenza offre l'opportunità di imparare da un programma di livello mondiale di leader di pensiero e professionisti del settore.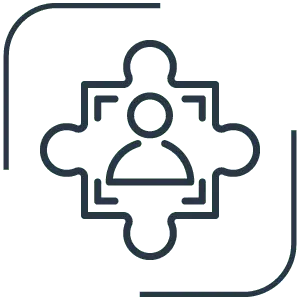 PROSPETTIVE
L'evento offre l'opportunità di imparare da opinion leader di fama mondiale e i migliori esperti di ogni settore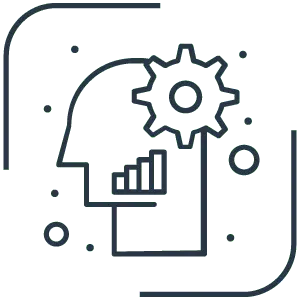 STRATEGIC THINKING
Offre una riflessione strategica di alto livello sui temi più critici del management, come la leadership, il talento, la performance e la trasformazione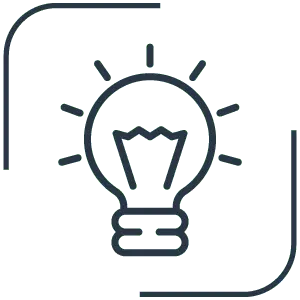 IDEE
I partecipanti escono dall'evento con nuove idee per aiutare le proprie organizzazioni a crescere e con l'ispirazione per metterle in pratica
Ti diamo il benvenuto al World Business Forum 2024. Abbracciare la determinazione, raggiungere il successo. Accendere l'innovazione, alimentare la creatività. Insieme, superiamo i limiti. Unisciti subito a noi per sbloccare infinite possibilità.
REGISTER YOUR INTEREST TODAY TO JOIN THE INAUGURAL EDITION OF THE WORLD BUSINESS FORUM MEXICO!
FORMAZIONE

Impara dalle menti più brillanti del mondo del business e resta aggiornato sulle ultime tendenze del mercato. Parti equipaggiati con i migliori strumenti per superare con successo le sfide professionali e personali.
ISPIRAZIONE

Immergiti nell'atmosfera ispiratrice dell'evento e sviluppa nuove idee da implementare nella tua organizzazione e nella tua vita personale. Metti in discussione le tue attuali pratiche aziendali e di leadership e apriti a un nuovo pensiero che ti aiuterà a innovare e affrontare i problemi in modi che non avresti mai immaginato.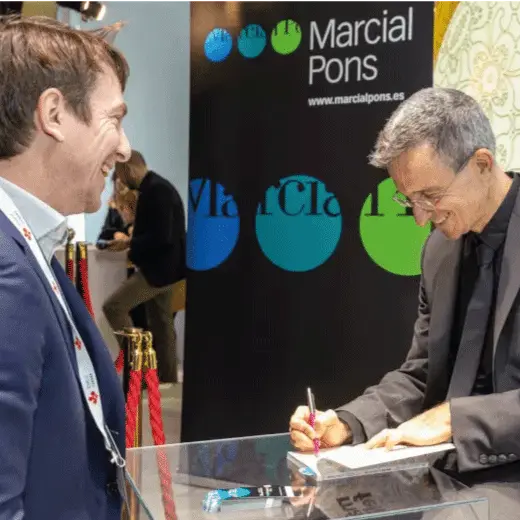 EXPO SANTA FE, CDMX
5&6 Novembre
2024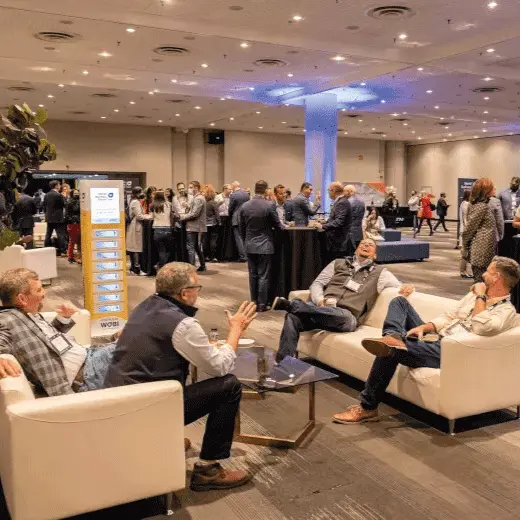 NETWORKING

Connect with more than 2,000 high-level executives. World Business Forum brings together decision makers, leaders, entrepreneurs, managers of the most important companies in Mexico, all in the same place. Don't miss the opportunity to grow your network of contacts and expand your business.
Download our brochure for exclusive insights of the event.
World Business Forum Mexico 2024
Take advantage of our Early bird offer
Valid Until December 15th
$19,900 MXN+VAT
$40,000 MXN+VAT
BENEFICI
Welcome Kit
Access to the conferences and exhibition area
Traduzione simultanea
Coffee breaks and meals
Certificato di partecipazione
X3 $54,900 MXN+VAT
120,000 MXN+VAT
X5 $86,900 MXN+VAT
$200,000 MXN+VAT
$24,900 MXN+VAT
$45,000 MXN+VAT
BENEFICI
In addition to gold benefits:
Dedicated Registration Desk
Premium Welcome Kit
Preferential Seating
Networking Lunch with Speaker
X3 $69,900 MXN+VAT
$135,000 MXN+VAT
X5 $111,900 MXN+VAT
$225,000 MXN+VAT
Per maggiori informazioni o iscrizioni scrivici a
Our sponsors and partners of 2023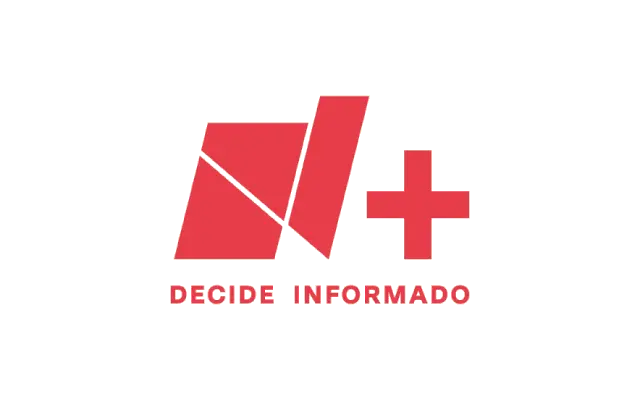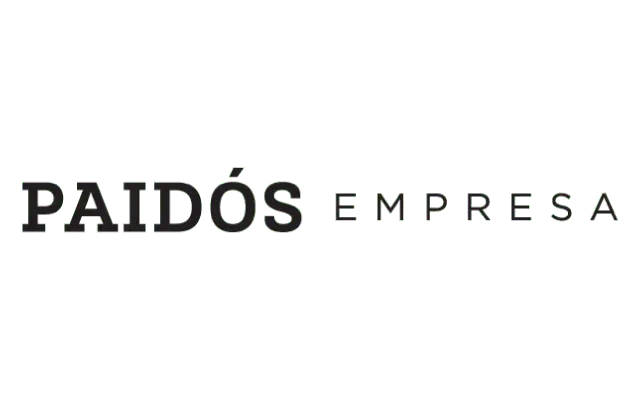 Opportunità di sponsorship
Lavoriamo con i nostri partner per sviluppare pacchetti di sponsorship su misura per contribuire a raggiungere gli obiettivi aziendali prefissati.
Lead generation
Potenzia la crescita della tua azienda entrando in contatto con oltre 2.500 decision maker visionari.
Branding e visibilità
Assicurati una copertura media con i migliori top player del settore. Leader di pensiero → Condividi il messaggio del tuo brand con il pubblico del World Business Forum. Stimola le conversazioni e ispira all'azione.
Leadership
Condividete il messaggio del vostro marchio con il pubblico del World Business Forum. Accendete le conversazioni, ispirate le azioni.
NETWORKING
Espandi il tuo network con le menti più brillanti del business. Sviluppa partnership che alimentano il successo.
Se avete domande o volete essere i primi a festeggiare con noi il World Business Forum 2024, lasciate i vostri dati e uno dei nostri membri vi contatterà al più presto.
REGISTRA IL TUO INTERESSE!
Download our brochure for exclusive insights of the event.
Opportunità di sponsorship
Sei pronto a unirti a noi e a diventare protagonista del World Business Forum 2024? Lasciaci un messaggio e ti contatteremo il prima possibile per fornirti maggiori informazioni.
World renowned business thinker and management innovator
Gary Hamel is one of the world's most influential and iconoclastic business thinkers who has led transformational efforts in some of the world's most notable companies helping to create billions of dollars in shareholder value. For over four decades, Hamel has served on the faculty of the London Business School and he is the director of the Management Lab. Hamel is an author of landmark books such as Competing for the Future, The Future of Management and Humanocracy: Creating Organizations as Amazing as the People Inside Them.
The Wall Street Journal has ranked Hamel as the world's most influential business thinker, and Fortune magazine has called him "the world's leading expert on business strategy."
Author of critically acclaimed Pursuit of Happyness
Chris Gardner is an entrepreneur, author, philanthropist, and single parent whose work has been recognized by many esteemed organizations around the world. He is the author of two bestselling books, The Pursuit of Happyness e Start Where You Are: Life Lessons in Getting from Where You Are to Where You Want to Be. 
Gardner was an executive producer on the iconic and critically acclaimed film adaptation of The Pursuit of Happyness starring Will Smith. Through his positivity, courage, tenacity, discipline and common sense, Gardner's story is one of overcoming setbacks and hardship to become a top earner on Wall Street before founding his own brokerage.
World's leading expert on organizational trust and bestselling author
Stephen M. R. Covey is the bestselling author of The SPEED of Trust: The One Thing That Changes Everything. He is the former CEO of Covey Leadership Center, which, under his stewardship, became the largest leadership development company in the world.

Covey personally led the strategy that propelled his father's book, Dr. Stephen R. Covey's The 7 Habits of Highly Effective People, to become one of the two most influential business books of the 20th Century, according to CEO Magazine. His latest book is titled Trust and Inspire: How Truly Great Leaders Unleash Greatness in Others.
Chief Strategy Officer at Wieden+Kennedy New York and Professor of Marketing at the Ross School of Business
As the Chief Strategy Officer at Wieden+Kennedy New York, and a marketing Professor at the Ross School of Business, University of Michigan, Marcus Collins bridges the academic-practitioner gap for blue-chip brands and startups alike. Over the course of his career, Collins has developed a practice for creating culturally contagious ideas that inspire people to take action. In addition, he served as Head of Digital Strategy for Beyoncé.
His acclaimed book For The Culture: The Power Behind What We Buy, What We Do, and Who We Want to Be examines the influence of culture on consumption and unpacks how everyone from marketers to activists can leverage culture to get people to take action. He is a recipient of Advertising Age's 40 Under 40 award and Crain's Business' 40 Under 40 award, and a recent inductee into the American Advertising Federation's Advertising Hall of Achievement.
Author, Coach and leading expert in conflict resolution and workplace dynamics
Esperta di conflitti, di comunicazione e di dinamiche lavorative, Amy Gallo insegna agli imprenditori a utilizzare strumenti basati su prove di efficacia che migliorano le relazioni e favoriscono l'eccellenza sul posto di lavoro. Collaboratrice dell'Harvard Business Review, autrice della Getting Along: Andare d'accordo: Come lavorare con chiunque (anche con persone difficili)è laureata alla Brown University e alla Yale Universit. 
Amy ha insegnato alla Brown e fa parte del corpo docente del programma di certificazione Emotional Intelligence Coaching, recentemente lanciato da Daniel Goleman, autore di Emotional Intelligence. Emotional Intelligence.
Professor at IESE Business School, author and coach
Since 1982, Luis Huete has been a professor at IESE Business School and has advised over 800 companies in more than 70 countries worldwide. His most frequent service is facilitating offsite meetings with CEOs and Executive Committees of companies to redesign their strategy, structure, and corporate culture. He has performed these roles for companies such as Coca-Cola, Repsol, Loewe, and Telefónica.
Huete is a leading figure in international business management, seamlessly blending roles as a professor, consultant, and coach. Moreover, he has authored twelve management books, notable among which are Servicios y Beneficios, Administración de Servicios e Clienting. His latest book, titled Construye tu sueño 2.0, was published in 2019.
Groundbreaking leader and former CEO at AT&T Business
Anne Chow is a pioneering figure in the enterprise world, with a remarkable career spanning more than 30 years. She was the first woman of color CEO in AT&T's 140+ year history, overseeing AT&T Business, a global operating unit with a workforce of 35,000 and a value of $35 billion.
Chow is currently Lead Director on the Board of Directors of FranklinCovey and also serves on the Board of Directors of 3M. Additionally, she is an Adjunct Professor of Executive Education at Northwestern University's Kellogg School of Management.
She has been widely recognized for her role model inclusive leadership, driving success at the intersection of people, culture, and technology.  She has been named to Fortune's Most Powerful Women in Business twice, Forbes inaugural CEO Next List of Leaders set to revolutionize American business, and Light Reading's Most Inspiring Woman in Communications.